Get to know this multidisciplinary Jamaican performer
Aunty Nadine cultural experiences offer great entertainment for all ages!
Get to know this multidisciplinary Jamaican performer
Aunty Nadine cultural experiences offer great entertainment for all ages!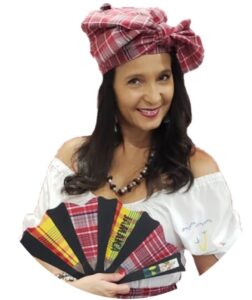 Nadine Brady-Taylor (MS., MA., LLB.) fondly called "Aunty Nadine," is a cultural ambassador for Jamaica. She is a multitalented performer who represents her country in arts and entertainment, doing poetry, drama, dance and song. Given any platform, whether virtually or on stage, she delivers a spectacular performance and is able to captivate her audience with her versatility. She is a gem in the Jamaican Diaspora, and is passionate about her work and delivery of the arts. Her acting career took center stage when she won the prestigious award for Best Actress in the winning play for ICHS in the Secondary Schools' Drama Festival in 1988. She was a member of Jamaica Musical Theatre Company for 7 years, playing key roles in drama, dance and song. Nadine says she is devoted to the pledge of her youth to work diligently and creatively, to think generously and honestly, so that Jamaica may, under God increase in beauty, fellowship and prosperity, and play her part in advancing the welfare of the whole human race.
AuntyNads.com delivers a wide variety of entertaining cultural experiences for all ages, both virtually and in person. Ranging from performances in drama, reading, poetry, dance and song. Aunty Nadine will keep you captivated throughout your entire event and will leave a lasting memory for your special occasion. The theme of your event is taken into consideration and performances are drafted to accommodate the concept, and tailored to match the season in which the performance takes place. A cultural event is carefully crafted in a specific timeframe to suit the patron's activity, yet, the performer will deliver time-sensitive entertainment once the request is included in the repertoire of acts.
Prerecorded virtual shows
Cultural Events
Concerts
Private Parties and launches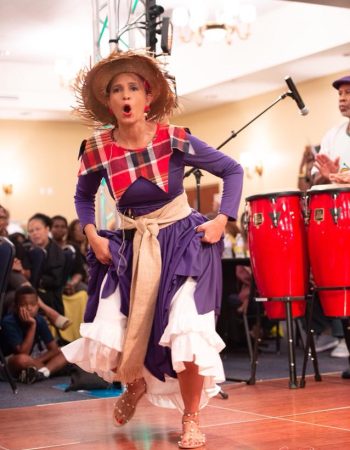 Our mission is to preserve the rich cultural heritage of Jamaica by reaching the Jamaican Diaspora around the world through education, art, theatre, music and dance. In collaborating with other artists, and fellow cultural ambassadors, it is our intention to foster creativity through cultural festivals, stage performances and private gatherings. AuntyNads.com is mission-driven, and we believe that people who break down barriers of dissimilarities, are the ones who will bring awareness to cultural diversity, and make positive contributions to the larger society.
If you receive a book that is a misprint, damaged, or structurally compromised for any reason, please email us photos of the damage, as well as the title and damage description, and we would be pleased to help you further.